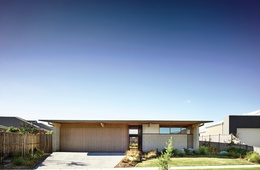 New horizons: Ballarat House
Surrounded by off-the-plan project homes on a new estate, this house by Eldridge Anderson marries pared-back simplicity with the joy of detailing to deliver an outcome that is rational rather than boisterous.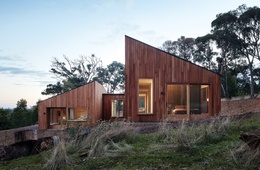 'A neat trick': Two Halves House
Responding eloquently to its lightly forested, sloping site, this earth-toned house by Moloney Architects has been split into two, with a bathing and sleeping pavilion sitting above an open-plan living space.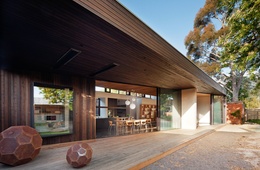 The light within: Ballarat House
Light and bright inside but with a darker, more dramatic exterior, this timber-clad extension to a late-nineteenth-century home blends contemporary design with a historical context.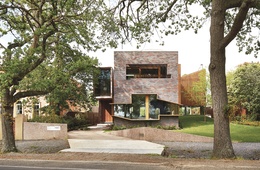 A home with heart: Lake Wendouree House
A new house by John Wardle Architects that establishes direct connection with the "civic heart" of Ballarat and its community.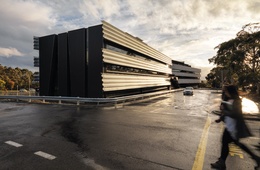 Science and Engineering Building
Sinclair Knight Merz's robust addition to Federation University Australia in Ballarat.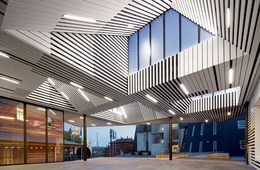 Annexe – Art Gallery of Ballarat
Searle × Waldron makes a grand stand in the city of Ballarat.