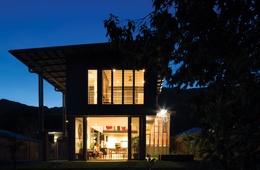 Fewer walls, more life: Big Small House
Designed according to the philosophy that "less is more," this layered family home by People Oriented Design offers an engaging contribution to the conversation about twenty-first-century Queensland architecture.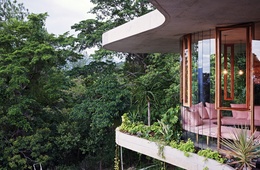 Tropical living machine: Planchonella House
Immersed in a luscious rainforest, this home by Jesse Bennett Architect is a precious, handcrafted object that embraces the tropical climate and is a delight to inhabit.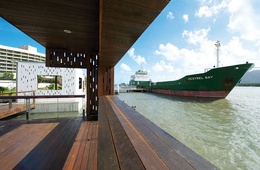 Cairns Foreshore Development
A landmark collaborative project led by the landscape architecture team at RPS.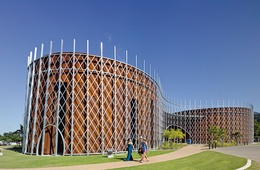 The Cairns Institute
Woods Bagot and RPA Architects design a facility for tropical studies at James Cook University, Cairns.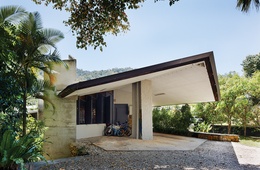 Oribin House + Studio (1956-58) revisited
Maverick architect Eddie Oribin's Queensland home is enjoying a renaissance.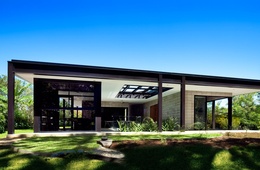 (–) Glass House
Charles Wright Architects reinterprets the classic Philip Johnson Glass House for Cairns.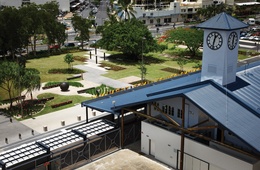 Cairns Cruise Liner Terminal
Cardno S.P.L.A.T.'s Cairns Cruise Liner Terminal is sculptural, elegant and controlled.