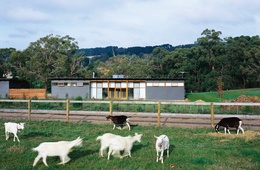 First House: Main Ridge Farmhouse
Designed while he was living in London, Justin Noxon's first house was for his brother and sister-in-law as stage one of a masterplan for Main Ridge Dairy. Now, fourteen years later, Justin reflects on this project and the lessons it taught him.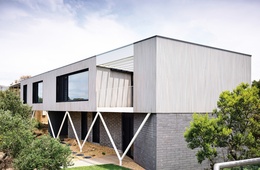 Fresh breeze: Sorrento House
Retaining the relaxed, breezy feel of the original beach house, this extension and renovation by Figureground Architecture is a clever reorganization that makes the most of the views and space.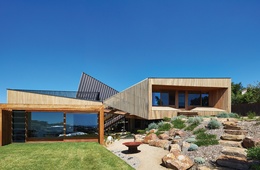 Joining forces: Split House
A pair of pavilions come together to create a family home that considers privacy, thermal comfort and spatial delight.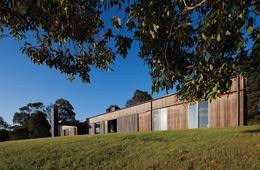 In its element: Main Ridge House
Featuring crisp geometry, simple spatial arrangements and rigorous detailing, this lean timber-clad home was designed by Noxon Giffen for sustainability, comfort and a strong connection to the landscape.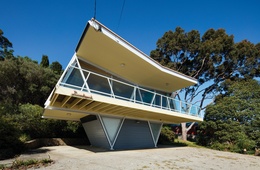 Revisited: Butterfly House by Chancellor & Patrick
Designed in 1955 by Chancellor & Patrick for Gerald and Ellen McCraith as a holiday house, this home captures the optimism of Australian beach culture at the time.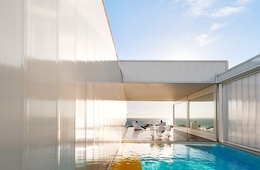 The art of minimalist living: Villa Marittima
Experienced like a piece of immersive installation art, this new beachside home by Robin Williams Architect encourages its inhabitants to engage all their senses.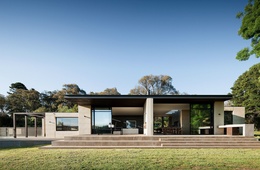 Peninsula House
A rammed earth house by Robson Rak Architects on Victoria's Mornington Peninsula.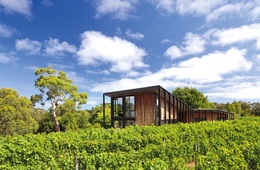 Shoreham House
A weekend residence by Jackson Clements Burrows in a vineyard on Victoria's Mornington Peninsula.