Coastal barn: Glass House Residence
Representing the socially conscious ideologies of its designers, this cleverly stitched-together, barn-like family home is "engaging, honest and refreshingly straightforward."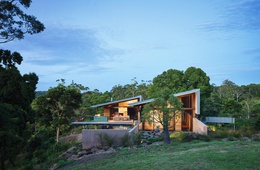 Lost World pavilions: Ridge House
A striking pavilion duo by Sparks Architects that encourages a connection with the landscape while referencing the heritages of the owners.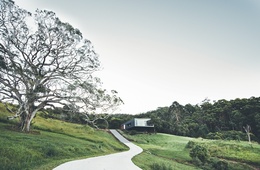 Time to hide: Stealth House
This new home by Teeland Architects has a sensitive connection to its hinterland hillside setting and, over time, it is intended to quietly disappear into the landscape.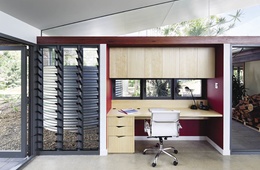 Maleny House
Sparks Architects takes maximum advantage of the breathtaking views in a house perched on the side of a ridge in the Sunshine Coast hinterland.