The Territory lifestyle: Tropology for DHA
Challenging the culture of housing in Darwin with this compact, climatically appropriate duplex for defence personnel, Troppo Architects has designed a spearhead for built advocacy, imbued with local identity.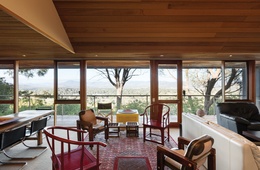 Revisited: Mijuscovic House
Designed in 1979 and completed in 1983, this house embodies Enrico Taglietti's skill in setting the building in its specific landscape.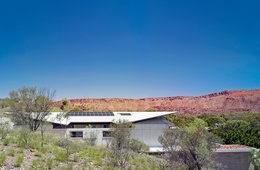 Range rover: Desert House
Dunn and Hillam Architects has made an architectural virtue of climatic constraint at this new house in the desert.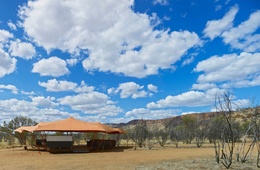 Larapinta Trail Campsites
Neeson Murcutt's semi-permanent shelters along the Red Centre trail to Uluru.