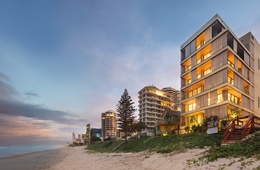 'An authentic architecture of materiality': M3565 Main Beach Apartments
This prestigious beachside apartment building by Virginia Kerridge Architect stands out from its neighbours by virtue of its articulate materiality and sensitive human scale.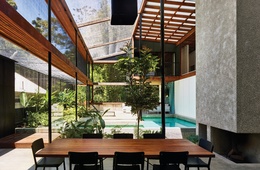 Village living: Mitti Street House
Simultaneously a contained and open structure, this calming sanctuary embraces its subtropical setting while defending the interior from rainforest insects.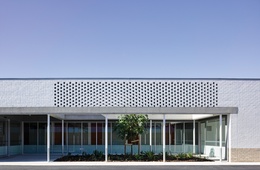 Domesticated commercial: North Lakes Veterinary Hospital
In its design of a veterinary hospital for a rapidly growing suburb north of Brisbane, Vokes and Peters has returned to basics, catering to staff, clients and animals with "precision and care."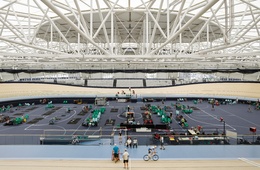 A parametric quest: Anna Meares Velodrome
Cox Architecture has harnessed the full potential of parametric design to create a "taut and elegant" velodrome at Brisbane's Sleeman Sports Complex, inspired by the speed, precision and expertise of track cycling.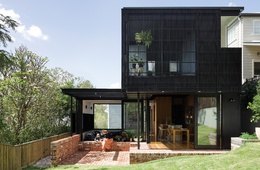 Historic four-sight: Paddington Residence
This addition to a four-room cottage Kieron Gait Architects challenges room-making conventions and encourages its owners to share in the "magic" of treehouses and cubbies.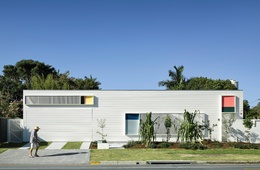 Beachy graphics: Burleigh Street House
Embodying its local beachside context, this alteration and addition reconsiders the suburban status quo.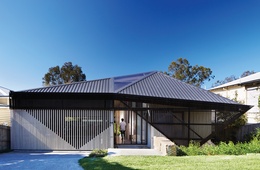 Suburban sculpture: Bardon House
Drawing in surrounding bushland and establishing new internalized landscapes, this new home intimately engages with its context and climate.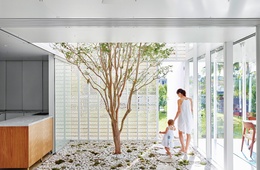 Beyond breezeblock: Naranga Avenue House
James Russell Architect has employed complex layers of enclosure and transparency in the design of this home, inviting comparison with breezeblock houses of the Gold Coast of the past.