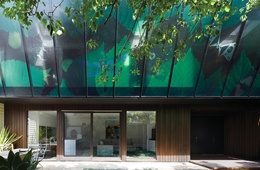 First House: Green Screen
Located directly along the edge of a railway, this was a challenging first project for NTF Architecture. Now, ten years later, Brett Nixon reflects on how this alteration and addition established the collaborative approach that his practice takes to the design and delivery of architecture.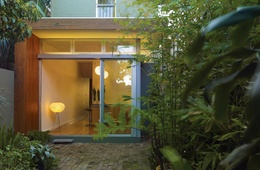 First House: Hird Behan House
Designed in 2005, this terrace house renovation assisted Christopher Polly in a transition from full-time employment to embark on the journey of establishing his own practice.