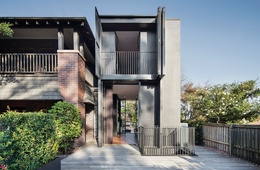 Stealthy sophistication: House Pranayama
With clarity of purpose and compelling spatial planning, this narrow three-level addition to a circa 1920s abode by Architect Prineas provides extra space for family life.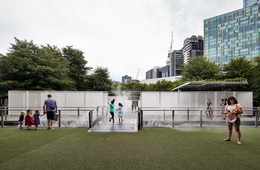 Tracing a 'revelatory path': 2017 NGV Architecture Commission
Cassandra Chilton of Rush Wright Associates reviews the 2017 NGV Architecture Commission by Retallack Thompson and Other Architects and finds, among other things, the "best place in Melbourne this summer for a warm afternoon snooze."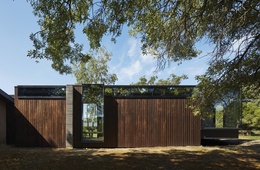 Tranquil and textural: A Pavilion Between Trees
A modernist-inspired rural retreat, this semidetached pavilion by Branch Studio Architects responds meaningfully to its landscape and to the trees that determined its design.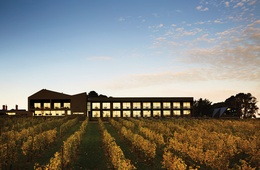 Sensational and sybaritic: Jackalope
Drawing from mythological and alchemic themes, Carr has curated a sybaritic hotel experience, defined by elemental and evocative materials that celebrate the regional qualities of Victoria's Mornington Peninsula.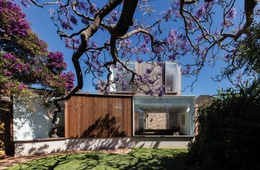 Essential extravagance: Jac House
This reductive addition to a four-room cottage by Panov Scott endeavours to "find the essential" and in doing so, embraces human comfort and cumulative experience.