Tag: Project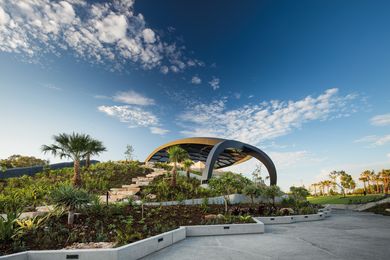 The Gold Coast's new outdoor stage cleverly melds landscape and architecture to provide a flexible, functional and surprising space for future gatherings.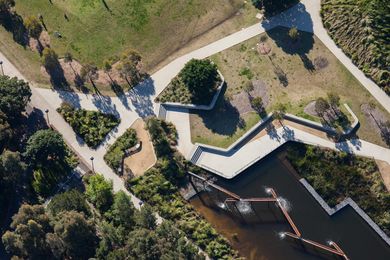 Occupying a former landfill site, the Sydney Park Water Re-use Project by Turf Design Studio and Environmental Partnership is an impressive fusion of design, science, art and ecology.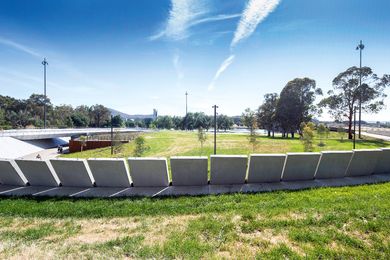 A "refreshingly minimalist" design by Lahz Nimmo Architects with Spackman Mossop Michaels offers safe passage for pedestrians and cyclists under Canberra's Kings Avenue Bridge.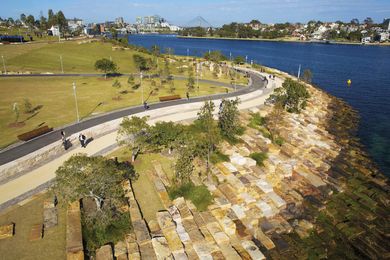 Bruce Mackenzie examines the design thinking, vegetation, soil science and collaboration that created Barangaroo Reserve.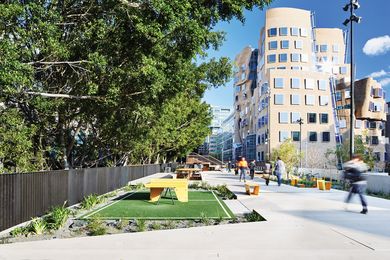 Aspect Studios and CHROFI create an elevated, pedestrian-scale linear park in Sydney that maintains a constant level of public life.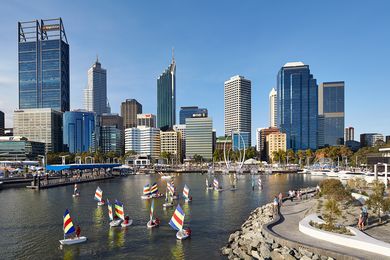 ARM Architecture and Taylor Cullity Lethlean combine post-punk populism with old-fashioned civic amenity to redefine Perth's urban identity at Elizabeth Quay.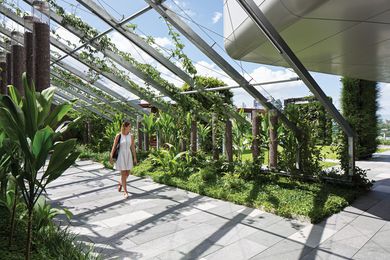 For Brisbane's new Lady Cilento Children's Hospital, Conrad Gargett created an impressive suite of rooftop gardens full of drama and novelty.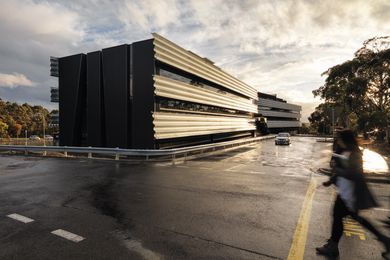 Sinclair Knight Merz's robust addition to Federation University Australia in Ballarat.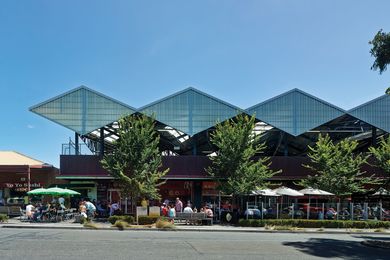 Paul Morgan Architects crowns an iconic Melbourne market with a pragmatic and elegant roof.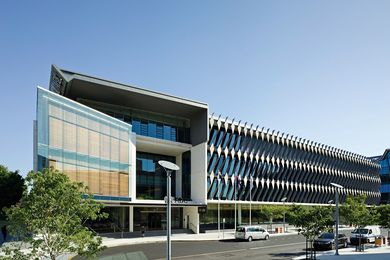 Richard Kirk's design of the new ABC headquarters in Brisbane makes it a cultural landmark.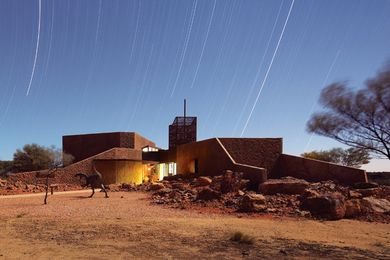 Cox Rayner Architects imprints the tectonic force of the landscape into the walls of a Queensland outback museum.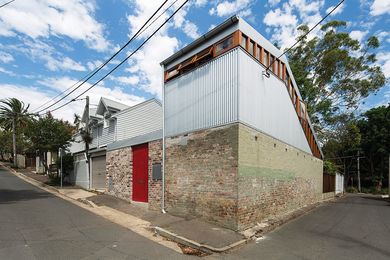 The bold reworking of a late-nineteenth-century cowshed in Sydney by Carterwilliamson Architects.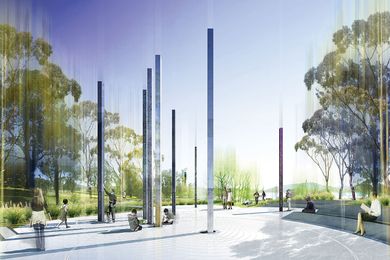 A selection of up-and-coming and unbuilt projects from Australian architects.