Tag: Queen's Wharf Brisbane
The Queensland Government has set aside $230,000 to develop a business case for a bicycle and pedestrian bridge crossing the Brisbane River, a day after works began on building a footbridge nearby.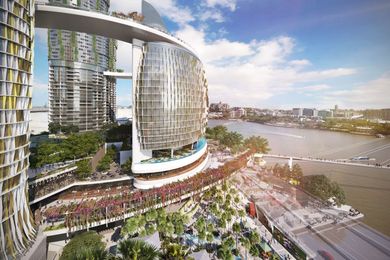 References to design features that would minimize "anti-social behaviour" at Brisbane's Queen's Wharf casino development have raised concerns about "hostile architecture" creeping into public spaces.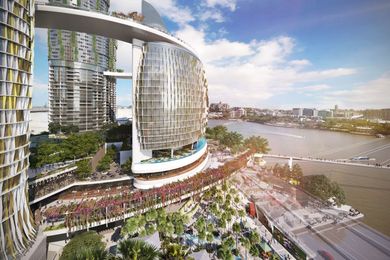 The multi-billion-dollar redevelopment of a historic government precinct in Brisbane into a casino resort will progress after its plan of development was approved.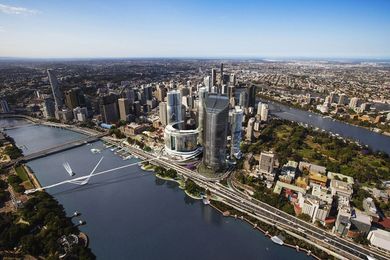 The Queensland government has released a revised design for a new bridge for the Brisbane CBD as part of the Queen's Wharf development, designed by Grimshaw Architects.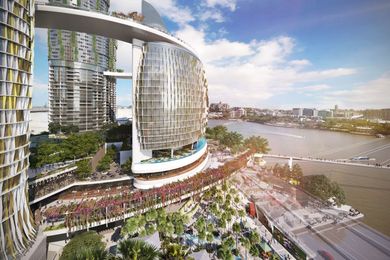 Proponents of a widely derided, multi-billion-dollar casino resort development on "the birthplace of Brisbane" have submitted a plan of development for assessment.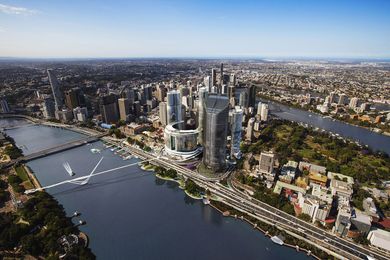 Three professional bodies representing architecture, landscape architecture and urban design speak out against casino.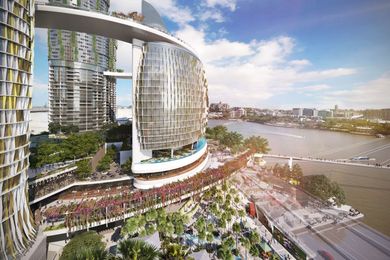 Plans to turn a historic precinct in Brisbane into a casino resort have been met with alarm by prominent figures in the city.