Tag: University of Technology Sydney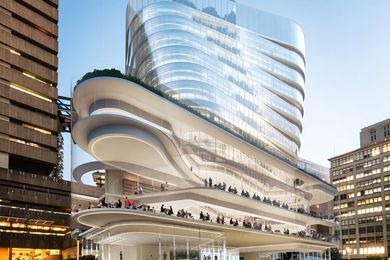 The University of Technology Sydney has unveiled the design of its new Building 2, which will be a new neighbour to the university's brutalist icon.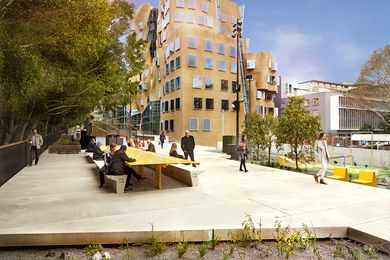 The Goods Line designed by Aspect Studios and CHROFI opens to the public.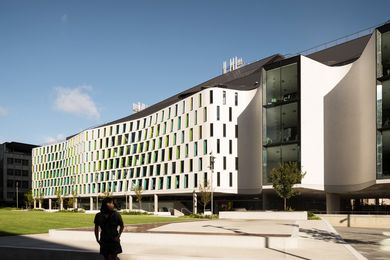 In their design of the UTS Science and Health building, Durbach Block Jaggers and BVN have defied the rules set out in BVN's own UTS masterplan.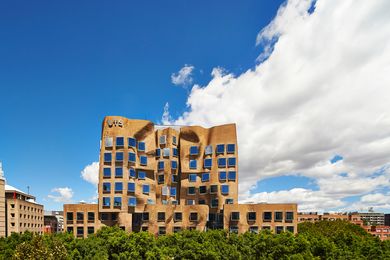 While critics have laid into Frank Gehry's UTS Business School for being image-conscious, Jennifer Calzini finds a building more than meets the eye.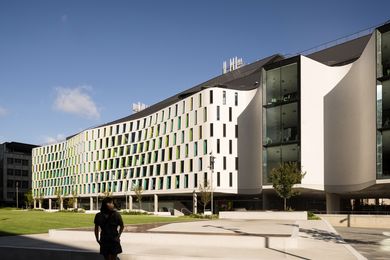 The latest building in UTS's redevelopment contrasts function with fluid design.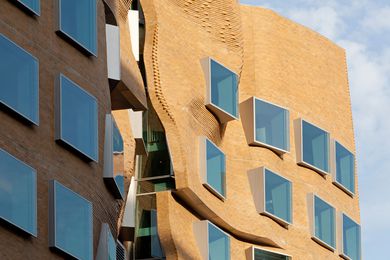 A look inside Frank Gehry's first Australian project, UTS's Dr Chau Chak Wing building, which opened on 2 Feburary 2015.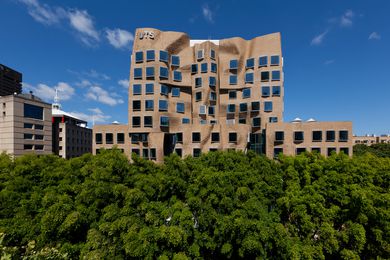 The University of Technology Sydney unveils its Dr Chau Chak Wing building designed by Gehry Partners on 11 November, 2014.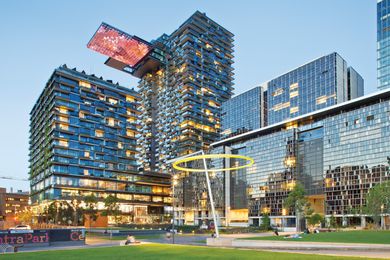 A compelling contribution to Sydney by Ateliers Jean Nouvel and PTW Architects.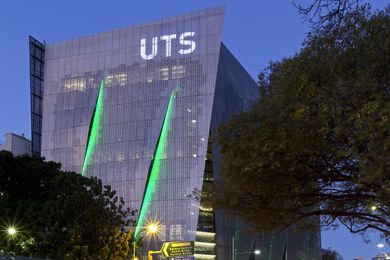 UTS unveils its new Faculty of Engineering and IT (FEIT) by Denton Corker Marshall.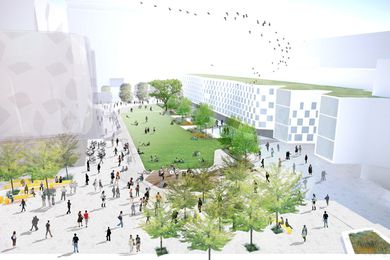 Aspect Studios has won an open design competition held by the University of Technology, Sydney, for its outdoor space Alumni Green.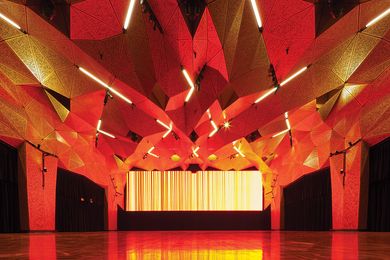 DRAW furrows a new great hall in the iconic brutalist tower at the University of Technology, Sydney.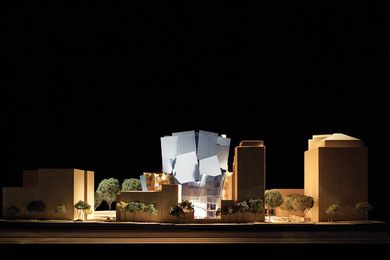 Internal organization drives the design of Gehry Partners' new business school for UTS.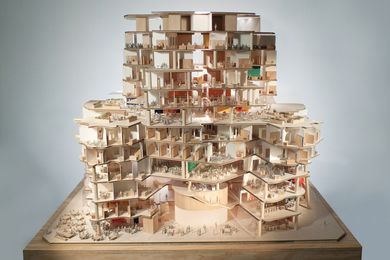 UTS's appointment of Gehry Partners as architects created instant controversy – but what is Gehry's proposal?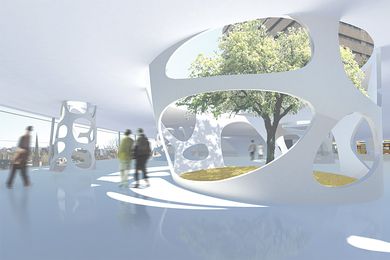 An ambitious major works program on the university's city campus draws together projects by local and international practices.