Vale Jack Hobbs McConnell 1913–2005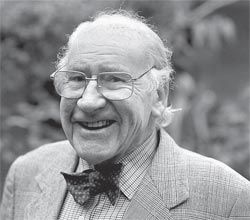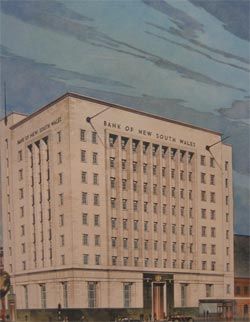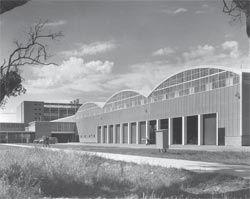 Architects and friends of Jack McConnell (known to his close friends as "Mac") attended a function hosted by the RAIA South Australian Chapter on 10 May to celebrate his life and architecture, following his death on 18 April. With Jack's devoted partner Margo Grose, we shared our appreciation of the significant contribution that he made to architecture and the ways he influenced and enriched many of our lives.
Architect John Chappel, a lifelong friend of Jack's, spoke of the many honours, awards and prizes that Mac received, his appointments and the contributions he made throughout his long and distinguished career. These included the nation's highest architectural award, the RAIA Gold Medal, Order of Australia (AM), National President RAIA, President SA Chapter RAIA, President Amateur Sports Club, and many architectural project awards from the RAIA and other prestigious organizations. John said, "I believe that many other architects present tonight have in some similar way been touched by the Jack McConnell inspiration, which I believe has had a profound effect on the development of architecture in Australia. He had a magic influence on the profession." ›› A group of us came back after World War II and undertook architectural courses at Adelaide University, or the SA School of Mines and Industries as the University of SA was then known. Most of us, as raw students of architecture, but more mature in the art of surviving and succeeding, were eager to embrace the Modernist movement in architecture, but we weren't quite sure what it was, or how to get there. The history of architecture (according to Banister Fletcher at that time) seemed to have ended in the last century, and "modern architecture" didn't seem to be on the agenda.
However, we quickly discovered that a young architect (twenty-six), a leading Modernist from the Melbourne offices of H. Desbrowe-Annear, Leighton Irwin, Marcus Martin and Edward F. Bilson, had joined an architectural practice here in Adelaide, which became Claridge Hassell and McConnell. Of course we all wanted to work for that practice part-time as student architects, and some of us did. In the twelve months that I worked part-time for Mac I learned more about architecture than during the five years I spent at the university.
A number of architects at the May function had worked for Mac's office in the 1940s. Some remained in the firm and others went their own way, but all were shaped and inspired by Mac, and to this day acknowledge him as their mentor. One of them, architect Bob Dickson, writes: "… Occasionally we invited Mac to comment on our school design projects. Usually he agreed to look at our scribble sketches – after 5. Then over a few minutes, he would make suggestions, scrawling over a butter-paper overlay accompanied by a few gruff comments, which left us either elated – or completely shattered." ›› I was fortunate to have an association with Mac in two entirely different areas. One was as an architect and as fellow members of the RAIA Council and working committees. The other was as mutual members for nearly thirty years of the Amateur Sports Club, including joint service on various committees. His principles of integrity in architecture were also applied in his service to the community.
Architect Albert Gillissen said at the function, "His profound influence on architecture comes out of the principles that Jack had developed. To quote his (Jack's) own words in an interview he gave some time ago: 'Learn from others but think for yourself; Simplicity is the keynote of beauty; Composition distinguishes architecture from building, as it does music from sound.'" ›› Mac was the original lateral thinker, before the term had been invented. He always drummed into us that design grew out of analysis – first analyse, analyse, analyse! He said on many occasions that the Heinz Factory in Dandenong was the best job he ever did. Mac explained the analyse principle as applied to this project. He knew nothing about canned food processing. He undertook what research he could. He prepared ten pages of questions and presented them to Heinz in Melbourne. Heinz said we haven't got a clue but we'll send the questions to the USA. They sent them back, and said we don't know the answers either. Send the young architect overseas to wherever he wants to go to find the answers.
It appears that Mac's "research and analyse" technique was suggesting, by the questions he asked, not only a new architectural approach, but new and innovative factory planning and processing techniques. Mac visited the USA and Canada, the UK and Spain, did extensive research and analysis, returned and wrote his report including his own answers to his own questions, and presented it to Heinz. They took one look and said you're the architect and now the expert, go for it! The project subsequently won the Australian Architects and Arts Award in 1955.
At this time projects were generally being won, as in this case, on the basis of the architect's established talents, reputation and experience. There was no so-called "tendering" for work or fee-cutting as it has evolved today. Proper and adequate fees were paid and time allowed to properly research and analyse to provide a functional, economical and optimum design solution. Mac was referred by totally satisfied clients to other new clients on this basis.
Over the years I have not often referred my problems to him. But when I face a difficult problem or a decision, or when I am asked to provide advice, I often first stop and think, what would Mac say or do in this situation? So, even though he has gone, he will always remain my mentor.
Source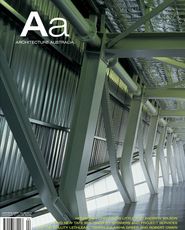 Issue
Architecture Australia, July 2005
Related topics