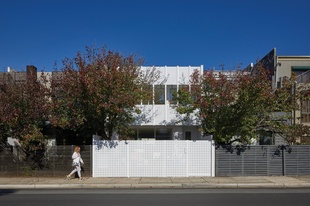 Through a series of simple but effective alterations Northbourne Architecture and Design has transformed an existing terrace house into a more functional, light-filled home with a luminous street presence.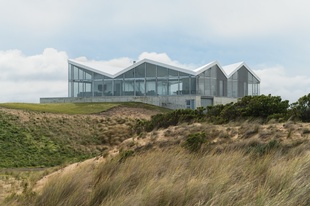 Arising from the undulating dunes of Cape Otway, this house combines a classic nine-square plan with a floating, independently resolved roof profile that controls and enhances panoramic views.
A portrait of the inherently transient character of the Gold Coast, this recent suite of photographs by John Gollings documents and celebrates a nimble architecture that responds to the "very human desire for spontaneity and joy."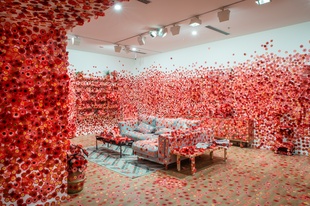 Rachel Hurst reviews the National Gallery of Victoria's "blockbuster" inaugural NGV Triennial exhibition, with works from more than 100 contributors from 32 countries.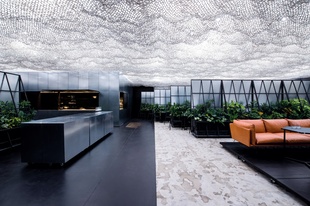 Celebrating Australian interior design innovation and excellence.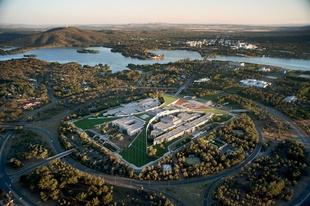 In the wake of the 30th anniversary of the opening of Parliament House, Kim Dovey uses the building to examine the "relations of architecture to power."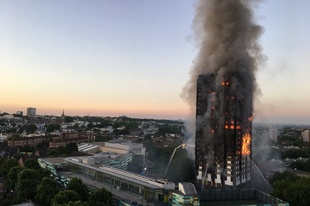 Update on activity to prevent the use of defective building products, in particular for aluminium compositive cladding