John Wardle Architects' winning design for the Australian Tapestry Workshop's inaugural Tapestry Design Prize for Architects will be produced for the proposed Phoenix Gallery in Sydney.
The design, entitled Perspective on a Flat Surface, was awarded joint first prize in 2015, along with a design by Kristin Green (director of KGA Architecture) with Michelle Hamer entitled Long Term Parking.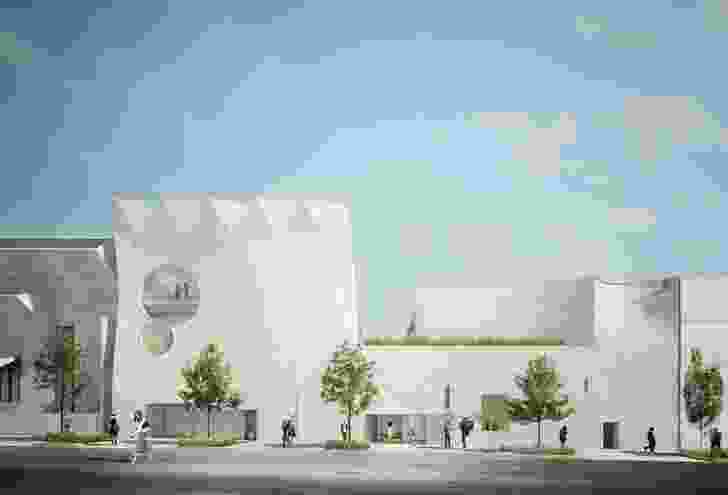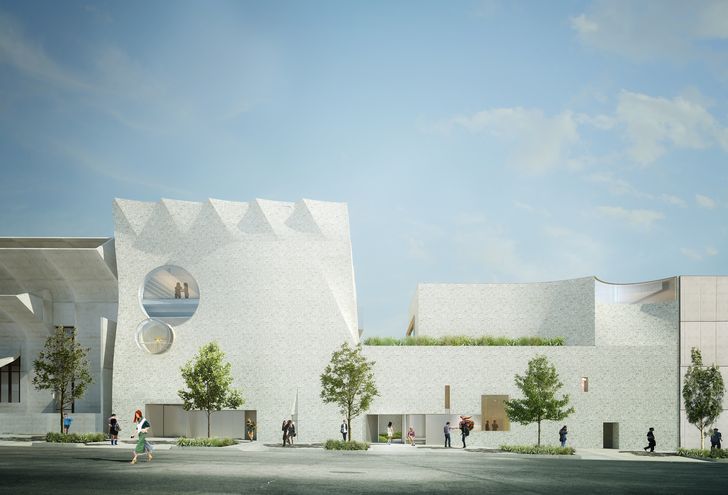 Following the competition last year, John Wardle Architects, on behalf of the Australian Tapestry Workshop, approached arts philanthropist Judith Neilson for a donation to help fund the making of the tapestry. The practice is currently designing a new art gallery, performance space and garden for Neilson with Durbach Block Jaggers, artist Janet Laurence and timber craftsman Khai Liew.
"We approached Judith thinking that she may wish to donate some money towards it," said John Wardle. "She decided to fund the whole thing, which is an extraordinary act of generosity."
The tapestry design plays on the relationship between architectural interior as an enclosure and tapestry as a surface.
"We thought, maybe we could combine what we do as architects – space-making and the performance of space – and see if we could project that into a form that could be made into a tapestry," Wardle said. "The one thing that we deal with that tapestries invariably don't is perspective."
The tapestry references Renaissance architect Andrea Palladio's Teatro Olimpico (Olympic Theatre) in Vicenza, Italy with its set design by Vincenzo Scamozzi. The sets feature exaggerated perspectives of long streets receding into the horizon.
"What we did was we inverted that. We created an imaginary object – a structure that actually projects towards the audience to create new picture planes and a sense of advanced perspective and then rendered the effects of light and view within this imaginary object," Wardle explained.
The tapestry was designed to be site specific, to be hypothetically hung in the new Australian Pavilion in Venice design by Denton Corker Marshall. "You can see [there's] a slight bluey-ness about it that suggests the position of the pavilion on the edge of the canal," Wardle said.
The tapestry will hang in Neilson's new gallery, to be named the Phoenix Gallery, which will be built in Chippendale, Sydney next to Neilson's almost-complete new house designed by Smart Design Studio.
The Australian Tapestry Workshop is working with 2015 joint winners Kristin Green and Michelle Hamer on funding options to produce their tapestry design.
The 2016 Tapestry Design Prize for Architects invites architects to imagine a site-specific tapestry for the National Gallery in Canberra designed by Col Madigan. The competition closes at 5pm on 26 June. For further information click here.
John Wardle will present a talk at the Australian Tapestry Workshop in South Melbourne on 21 July at 5:30pm. For tickets, click here.
Related topics