Craft Victoria, Australia's largest members-based craft organization, has moved into new premises in the heart of Melbourne's CBD.
Designed by Karen Abernethy, the pared-back, minimalist space occupies the basement level of the Bates Smart-designed 171 Collins Street. With a compact floor space of 300 square metres, it will boast a purpose-built exhibition gallery, a retail centre, offices and storage.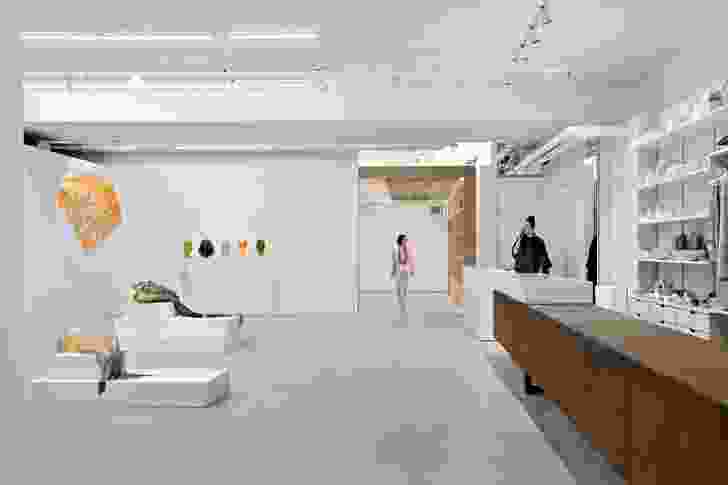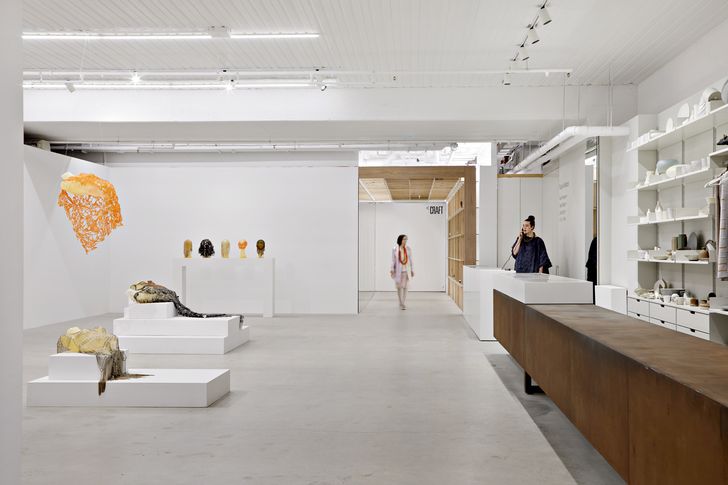 Craft Victoria is a not-for-profit organization founded in 1970 that aims to champion "aspirational making and ideas-driven practice" through exhibitions, public programs, events and retail opportunities. It represents more contemporary craftspeople than any other organization in Australia, and for Karen Abernethy, these members were at the centre of design considerations.
"It was imperative from the outset that Craft's new space considered first and foremost the makers, the most important component of the organization's membership," she said.
"Consequently, the design and detail of the fit-out is pared back and minimal to ensure that the protagonists of the space are the artists and their work."
Given the small dimensions of the basement level and the multitude of functions required of the space, the design has incorporated flexible and adaptable elements to ensure "every millimetre of the tenancy is working as hard as it possibly can."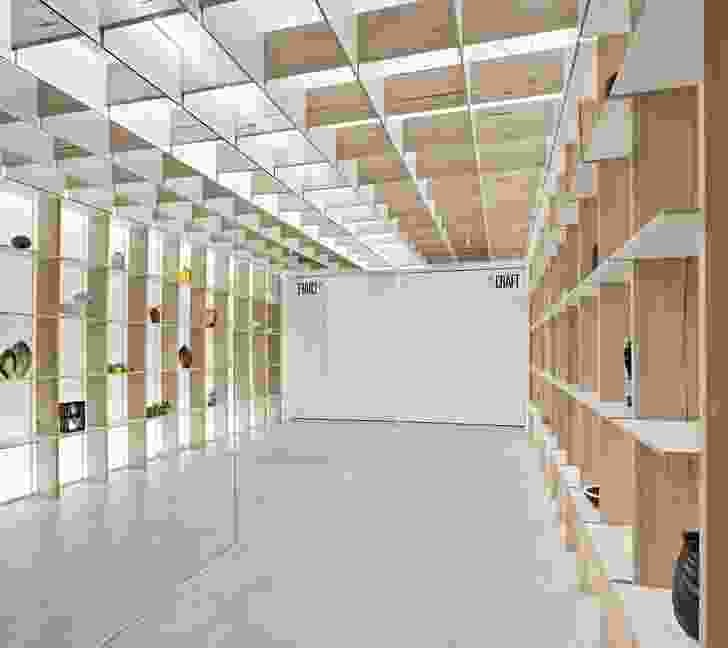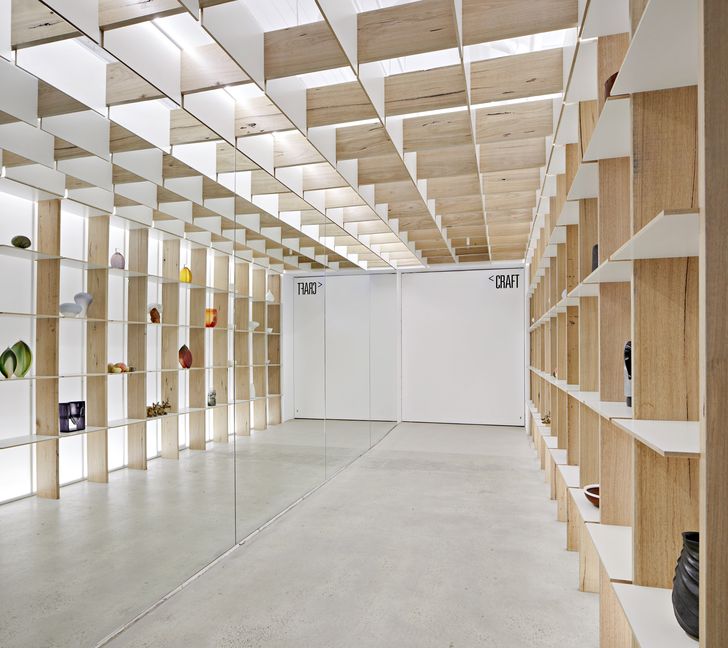 Movable suspended screens, for instance, create optional dividers, enabling either a completely open configuration, or more intimate and discreet spaces.
An illuminated and reflective atrium also floods the space with light, while providing a showcase for the "beautiful objects."
A striking weathering steel bench designed by Sean Godsell for Craft Victoria's previous site at 31 Flinders Lane, has been given pride of place in the new retail store.
Craft Victoria's CEO Melissa King said the space signalled a start of a new era for the organization as it approaches its 50th year.
The new space was officially opened by Victorian governor Linda Dessau on 27 November.