Construction has begun on the redevelopment of a site in central Melbourne that contains the historic Wesley Church.
The Victorian government approved the $500 million redevelopment of the Wesley Place site at 130 Lonsdale Street in the CBD in April 2016.
Under the redevelopment plans, the Princess Mary Club – a heritage building that, until about 1970, was used to provide accommodation in the city for young women who would otherwise be unable to receive tertiary education – will be demolished to make way for a new office tower.
The club forms part of the ten-building Wesley Church and Wesley Mission Victoria Complex, which is inscribed on the Victorian Heritage Register. While it is not noted for its architectural significance on the Register, the Princess Mary Club is "of historical significance in the history of women's employment in Victoria as a rare surviving example of a 1920s hostel for young women coming to the city to work and study, enabling the greater inclusion of women in the workforce."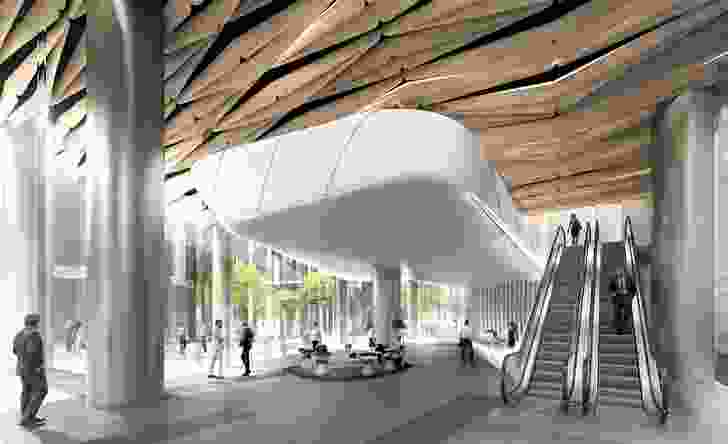 Designed by Cox Architecture, the office tower will provide 53,000 square metres of commercial office space across 34 floors, as well as a "town square" with cafe and dining offerings and a number of courtyard and garden spaces.
The planning approval also allowed for the establishment of an innovative sinking fund, which will see developer Charter Hall pay for the preservation and maintenance of the buildings of highest significant heritage value on the site. These include the Wesley Church, the Manse, the Schoolhouse and the Caretaker's Cottage.
Charter Hall's agreement with the Uniting Church allows the development to be built on land leased from the church for 125 years.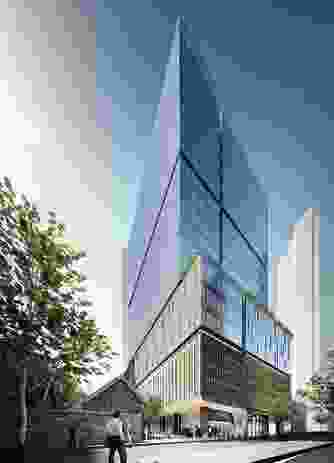 Plans are also advancing for the development of an adjacent site, bordering Hayward Lane at 150 Lonsdale Street, which would include a second, 22-storey tower flanking the church, also designed by Cox Architecture.
The tower would abut the Nicholas Hall, a church hall that forms part of the Wesley Church complex and is described on the Victorian Heritage Register as being "of architectural significance as a fine and intact example of a church hall designed in a Moderne style and as the work of prominent interwar architect Harry Norris."
A report made to the Future Melbourne Committee on 14 November recommended that Melbourne City Council advise the Victorian planning minister to accept the proposal for the 22-storey tower, with the council's urban designers recommending several amendments.
Related topics