A collection of seminal buildings designed by American architect Frank Lloyd Wright have been collectively inscribed on the UNESCO World Heritage List.
The "20th Century Architecture of Frank Lloyd Wright" property includes:
Fallingwater – Mill Run, Pennsylvania
Unity Temple – Oak Park, Illinois
Taliesin West – Scottsdale, Arizona
Taliesin – Spring Green, Wisconsin
Solomon R. Guggenheim Museum – New York City
Hollyhock House – Los Angeles
Herbert and Katherine Jacobs House – Madison, Wisconsin
The inscription of the property says the buildings "reflect the 'organic architecture' developed by Wright, which includes an open plan, a blurring of the boundaries between exterior and interior and the unprecedented use of materials such as steel and concrete.
"Each of these buildings offers innovative solutions to the needs for housing, worship, work or leisure. Wright's work from this period had a strong impact on the development of modern architecture in Europe."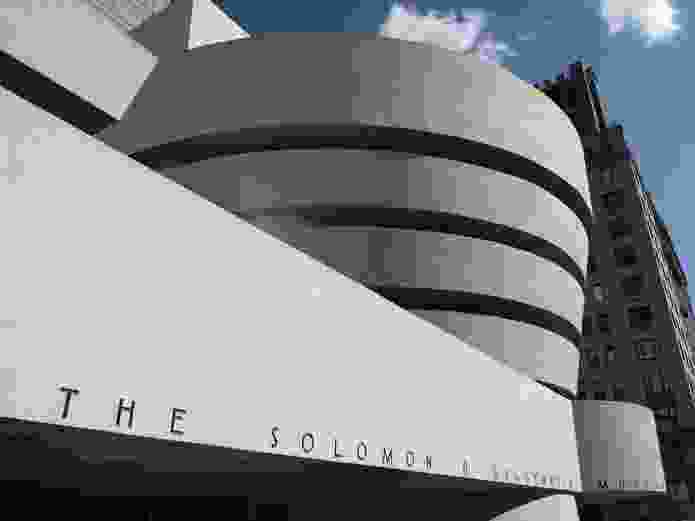 Barbara Gordon, executive director of the Frank Lloyd Wright Building Conservancy, said, "This recognition by UNESCO is a significant way for us to reconfirm how important Frank Lloyd Wright was to the development of modern architecture around the world."
"There are nearly 400 remaining structures designed by Wright. Our hope is that the inscription of these eight major works also brings awareness to the importance of preserving all of his buildings as a vital part of our artistic, cultural and architectural heritage. All communities where a Wright building stands should appreciate what they have and share in the responsibility to protect their local—and world—heritage."
Cultural World Heritage listings, which recognize sites of "outstanding universal value," often group together thematically relevant places as a single "property." In Australia, for instance, 11 sites across the country make up the Australian Convict Sites property.
In 2017, 17 buildings by Le Corbusier at sites across the world were collectively World Heritage-listed as "The Architectural Work of Le Corbusier, an Outstanding Contribution to the Modern Movement," along with the Pampulha Modern Ensemble by Oscar Niemeyer. A nomination that year by the US government of 10 Frank Lloyd Wright projects was rejected by the UNESCO committee, which required further revisions to the nomination.
The United States is one of three members of the United Nations that is not a member of UNESCO, despite being one of its founding parties. The US formally left the organization late in late 2018.
At the same committee meeting, an ancient extinct volcano and Indigenous cultural site in Victoria's south west, Budj Bim, was also designated a UNESCO World Heritage site.