Silhouette indoor and outdoor rugs from Nanimarquina
Jaime Hayon has collaborated again with Nanimarquina, this time on Silhouette, a collection of rugs for indoor and outdoor use that highlights the casual style of the Valencian designer and artist. Depicted with a delicate stroke, the illustration traces the silhouettes of several intertwined imaginary characters. Nine faces are distributed at different angles so that the rug can be viewed from any perspective. Through this new collection, Nanimarquina introduces for the first time the embroidery on kilim technique, a laborious process where Pakistani craftspeople chain stitch the embroidery to add texture and volume. The rug is also available in an outdoor version, produced in India.
See more at the Nanimarquina website.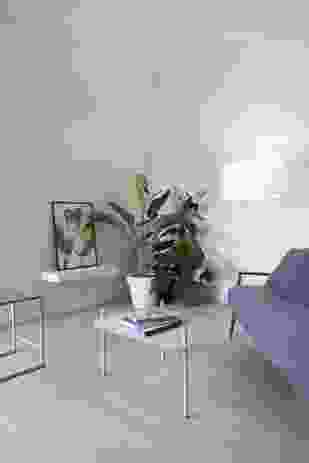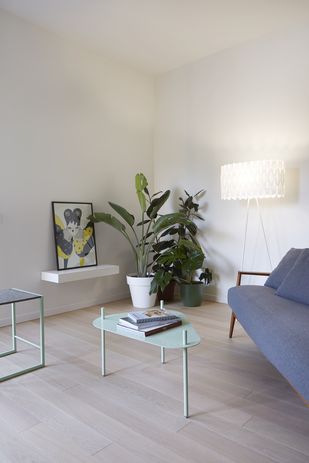 Bea coffee table from Giacopini
This modular metal coffee table has a minimalistic and refined design, and can be configured to be simple or extremely complex thanks to the different modules, attachments and accessories that can be combined. The Bea coffee table is part of Giacopini's Bright Metal Object collection of brightly coloured modular metal furniture. Giacopini's founder Michele Giacopini first founded his metalwork company in 2006 and his designs are lively and flexible.
See more at the Giacopini website.
Woody pouf from Houtique
This playful and shaggy pouf could be mistaken for a pet, but Spanish brand Houtique has always been known to create furniture that is full of personality and doesn't take itself too seriously. The Woody pouf is available in four colours and is covered in hundreds of strands of neoprene. Also on show from Houtique at this year's fair was Tropicana – a collection of furniture pieces inspired by the colours, flowers and heat of tropical environments.
See more at the Houtique website.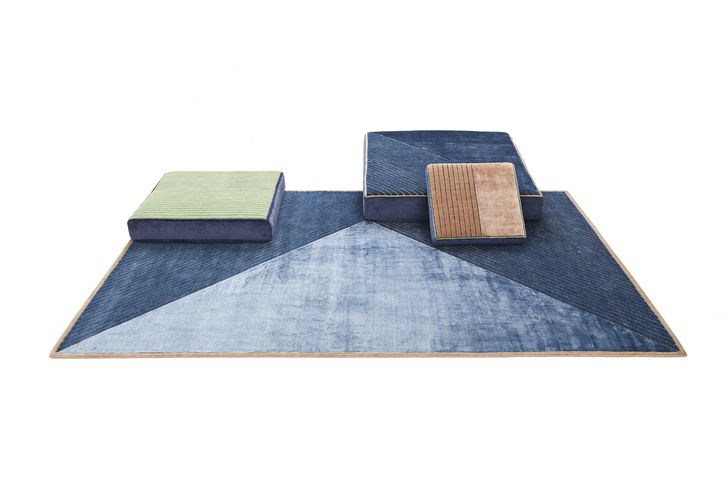 Sombra rugs and cushions from Mohebban
A beautiful idea executed well, these matching rugs and floor cushions, called Sombra, were designed by Spaniard Miguel Reguero. The collection "celebrates the points of encounter between architecture and nature." The rational linear shapes contrast with the natural weave of the materials, which include wool and viscose. Made in India, the rugs are made by skilled craftspeople, meaning that each rug is unique. The word Sombra means shadow in Spanish, perfectly describing the interaction between light and shade, shown not only in the shapes on the rug and floor cushions, but also in how the cushions lay on the rugs.
See more at the Mohebban website.
Vesl basin from Nood Co.
Australian company Nood Co journeyed to Paris for Maison&Objet to show off their collections of concrete basins. Available in 14 colours (including rich clays and cool powder blues), the Vesl basin is one standout, made from concrete designed and manufactured in Australia. With contemporary curves and refined edges, the basin is contemporary yet high strength. Available in a square and rectangle version, Vesl suits small spaces and apartment living.
See more at the Nood Co. website.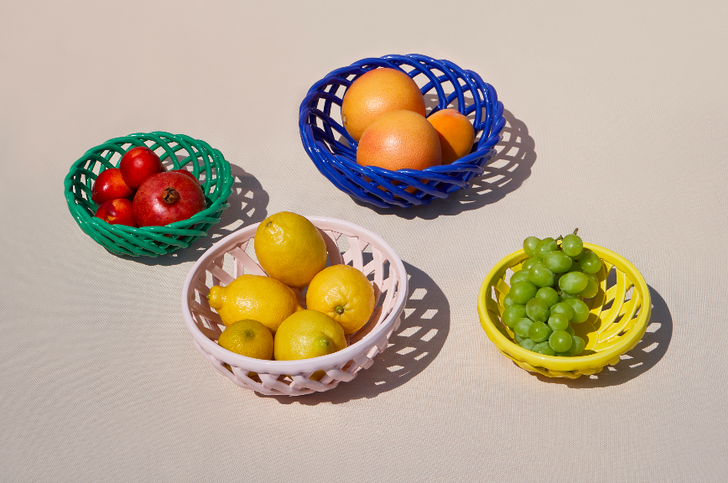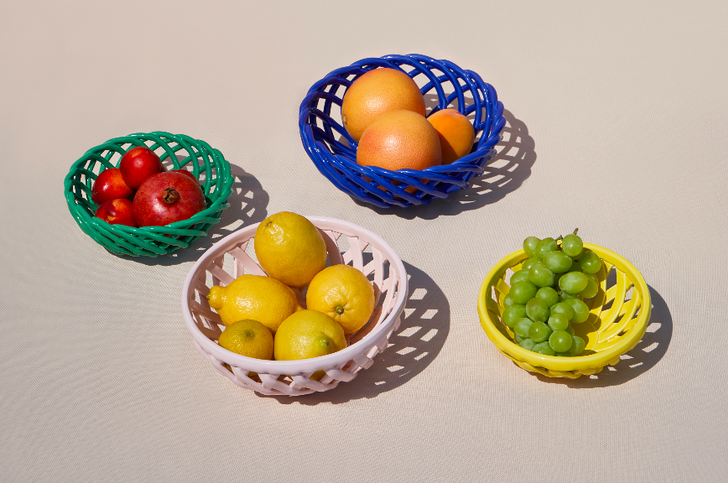 Silicia ceramic baskets from Octaevo
I always look forward to seeing the new releases at the stand of Barcelona brand Octaevo. Their "face" paper vases were a big winner at Maison&Objet a few years ago, and their latest collection sees them heading into traditional ceramics with a Mediterranean spin. The Sicilia ceramic baskets typify the southern European aesthetic of organic forms and geometric lines. Showcasing both expert craftsmanship and the purity of the natural materials used, the baskets perform both as a practical and decorative piece. Each basket is made of delicately woven earthenware, creating a striking swirled pattern and is available in four contemporary colours.
See more at the Octaevo website.
Carnival Lamps by Reflections Copenhagen
Renowned for their hand cut crystal objects and tableware, Reflections Copenhagen has collaborated with Design By Us to create a series of crystal ceiling lamps. True to its name, Carnival is a festive parade of crystal and colour. With bold colour combinations, a brave pattern mix, and sharp cut crystal, these pendants mix theatre and decadence. In addition to the ceiling lamps, there are also table lamps available.
See more at the Reflections Copenhagen website.
Vasco table by Wewood
The Portuguese furniture brand Wewood presented the new Vasco table, designed by Italian multidisciplinary studio Variaforma. Vasco is influenced by the nautical and navigation world and pays tribute to Portuguese explorers, Vasco da Gama. Vasco is a round table with a marble or glass top that rests on a wood sculptural pedestal base. This composition creates the illusion of an object almost in a precarious balance. The nautical elements are expressed in by the double-crossed arch structure, to simulate the union between the keel and its traverses, characteristic of wooden boat hulls.
See more at the Wewood website.
See Cassie's Maison&Objet day two highlights here and her day three highlights here.
Related topics