This issue of Architecture Australia announces the recipients of the Australian Institute of Architects' 2019 Gold Medal – Hank Koning and Julie Eizenberg of USA-based practice Koning Eizenberg Architecture. The Gold Medal is the Institute's highest honour and the 2019 recipients were announced at Collective Agency, this year's National Architecture Conference. In an appropriate coincidence, the focus of this conference, curated by Monique Woodward and Stephen Choi, was on a new generation of architects hungry for change, a theme that echoes the passion for activism shown by a young Julie and Hank during their student days in 1970s Melbourne. Alongside contributions by Aaron Betsky, Russell Fortmeyer and Justine Clark that celebrate the achievements of Julie and Hank, Ian McDougall reflects on this formative and experimental time for the formidable duo.
During their time in Melbourne, the strong humanist social agenda of Koning Eizenberg Architecture was formed alongside peers including McDougall, Steve Ashton, Grant Marani, Carey Lyon and many others. Soon after, Julie and Hank made their home in Los Angeles and, with a deep interest in the city, have since been on the hunt for what Betsky calls "a Southland style."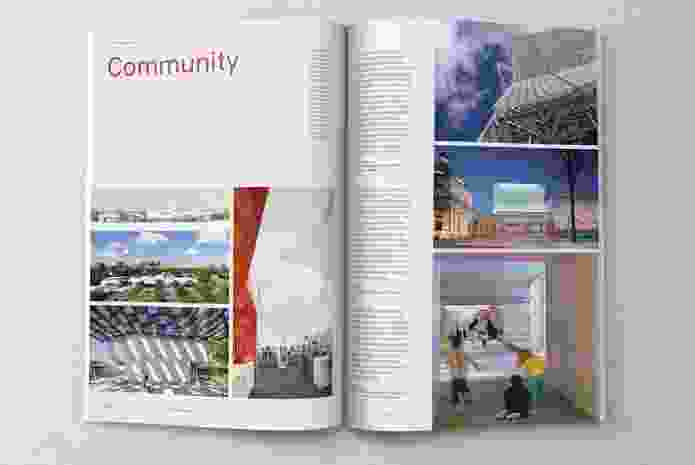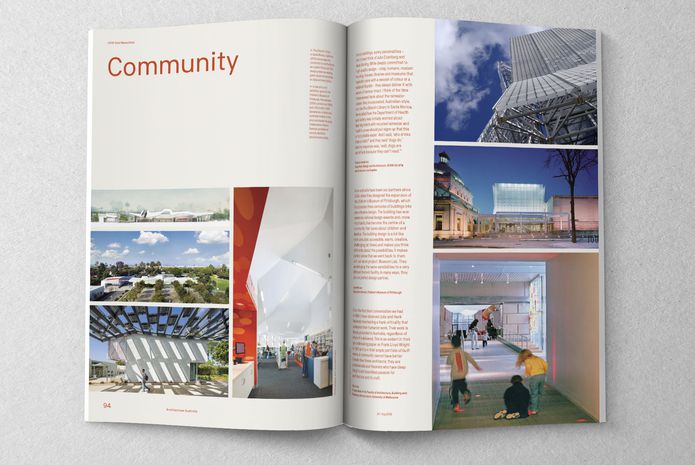 In addition to their ongoing commitment to community-minded architecture, Julie and Hank have also made a significant contribution to architectural education in Australia and in the USA. I recall my own encounter with Julie's analytical eye when she was a guest critic at a design studio in the Master of Architecture program at the University of Melbourne, where I was a student. At the time, I was simultaneously terrified and excited by the prospect of having Julie pass comment on my work. She articulately and joyfully engaged with each student's project, and my fear quickly subsided and was replaced by a hunger to take away as much as I could about her design thinking.
Julie is the third female architect to receive the Gold Medal since the accolade's inception in 1960, joining Brit Andresen (2002) and Kerry Clare (2010, with Lindsay Clare). This belies the number of talented and influential women in Australian architectural history. With the efforts of organizations such as Parlour advocating for gender equity and the recognition of women, my hope is that we see more exceptional women on this list in years to come.
In addition to celebrating the winners of the 2019 National Prizes, this issue reviews a set of typologically diverse and significant projects, including a library in the evolving urban precinct of Green Square in Sydney by Studio Hollenstein in association with Stewart Architecture; an "urban resort" in Brisbane by Richards and Spence; John Wardle Architects' latest educational project, The Ian Potter Southbank Centre; and a collection of restrained pavilions in the Tasmanian wilderness by Andrew Burns Architecture.
Three residential projects each offer something new to the conversation about how we might live in the future – a self-initiated housing venture in Melbourne's Fitzroy by Freadman White and Anon Studio, a Perth home by Vokes and Peters that argues for a collective suburban life and a multifunctional greenhouse in Daylesford by Partners Hill that offers some clues to the challenges and opportunities of self-sustained living.
Katelin Butler, editorial director, Architecture Australia
Follow Architecture Australia on Twitter
Subscriptions and back issues: Print and Digital
Source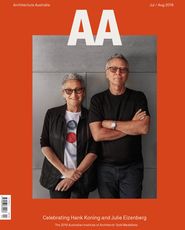 Issue
Architecture Australia, July 2019