Celebrating the 2016 Australian Interior Design Awards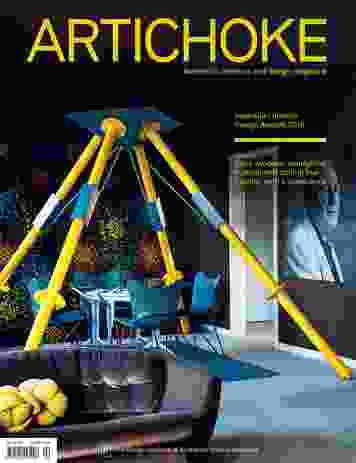 This special issue of Artichoke celebrates the outcomes of the 2016 Australian Interior Design Awards. Artichoke, as a founding partner with the Design Institute of Australia, is proud to present full coverage of the results.
One of the most interesting things about this year's winning projects, drawn from a record-breaking 487 entries, is their marked diversity. While the winners represent all shapes, sizes and budgets, they each depict the apex of their respective category in 2016, not only in terms of design, but also in terms of what they achieve for their client and users. However, it's worth asking, "How powerful will these interiors be in three or more years' time?" This leads me to the Interior Design Impact category, which was introduced last year. The award recognizes projects that are three years or older and which deliver "exceptional and transformative outcomes … made possible by the optimism of good design thinking, thoughtful collaboration and a spirit of generosity." The judges were torn between two deserving projects, and awarded them both. The Commons by Breathe Architecture is truly remarkable – a multiresidential building in Melbourne where every design decision was guided by a holistic vision for a sustainable, socially responsible apartment block. Now, three years later, living at The Commons is so sought after that there is an equivalent development, Nightingale, planned for nearby, with 999 people on the waitlist as I write this. The second Award for Interior Design Impact winner is Queensland Museum Refurbishment. The museum holds a special place in my heart – surely every Queensland kid since 1978 has had a photo taken with its life-size T. rex or triceratops. It is nice to know that the museum is experiencing increased visitor numbers after Cox Rayner Architects' thorough and skilful transformation of the museum's functions and wayfinding.
While very different in type, each of these projects is an exemplar and sets a standard for designers to aspire to.
Alongside the coverage of the awards, we take a look at Tetsujin Japanese restaurant by Architects EAT, Yellow Earth Emporium store by Tandem Design Studio and profile textile designer Eloise Rapp.
Follow Artichoke on Instagram, Facebook and Twitter.
Source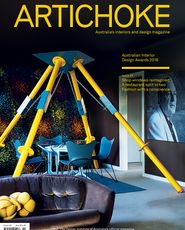 Issue
Artichoke, June 2016