Urban intensification and densification are inexorable realities and designers today are faced with negotiating the challenges of resource scarcity. Designers have become accountable to their clients and the greater community to implement solutions that are spatially, environmentally and economically responsible. At the thirteenth session of Artichoke Night School, Sue Wittenoom (director of AECOM's Strategy Plus practice group), Geraldine Maher (a principal at Jackson Architecture and director of Jackson Interiors) and Kate Langan (group general manager of property at ANZ) discussed considerations surrounding the creation of innovative, effective and conscientious spaces.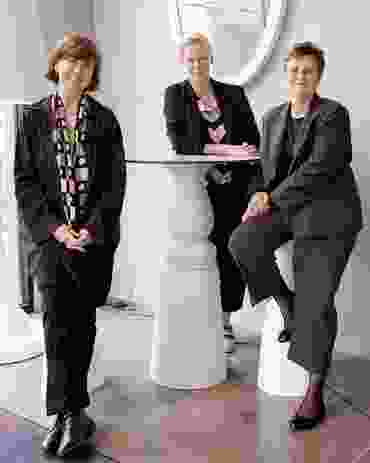 A hackneyed buzzword, "sustainability" is often pigeonholed by today's society as a strategy engaged exclusively in preserving the environment. In design, sustainability has a more complex definition – it is a multidimensional concept that links built form to natural, social, political and economic systems. Artichoke Night School's session thirteen speakers demonstrated a comprehensive awareness of these inextricable networks in workplace design, discussing the necessity of spatial flexibility, the recycling of materials, occupant behaviour and cultural context.
"Less is more" was an idea continually referred to after Wittenoom opened the night with the popular modernist assertion. Wittenoom stressed the importance of flexibility and simplicity in workplace design, suggesting space-efficient, reconfigurable layouts make for more productive and comfortable environments. Referencing extensive studies into work habits conducted by AECOM's strategic business practice Strategy Plus, Wittenoom illustrated that office desks are largely underused, and time-based space sharing has the potential to drastically reduce workplace footprints. Wittenoom also indicated that people work more efficiently in autonomous offices and that rooting people physically to one desk stagnates mental processes and limits creativity and productivity. Her research was summarized by the simple notion that sustainable design is not only a matter of supplying less, but demanding less.
The second speaker, Maher, echoed Wittenoom's thoughts about spatial flexibility in her presentation on Jackson Architecture's fitout for Analogue Adaptable Workplace and Residence. In order to meet the client's requests for flexible internal programming with a permanent sensibility, the firm employed a clever design featuring operable walls, pivoting doors and concealed storage. Maher described the project as a "duality between anchorage and adaptability," and demonstrated the endless configurations that transform the space from commercial to residential.
In addition to spatial strategies, Maher also spoke of the environmentally conscientious material selection in the firm's work on Visy Headquarters. This workplace design creatively repurposes Visy products, such as cardboard tubes, shredded paper and plastic bottles,
into an inventive and sustainable office fitout. By reappropriating recycled materials, the designers were able to minimize cost and waste, while maximizing brand identity to achieve a vibrant workplace environment.
With her property investment background, Langan brought diversity to the discussion, highlighting the importance of economic and social sustainability in workplace development. Langan spoke of the importance of smart investment – an exercise in developing and maintaining properties over time. This continual capital investment fosters economic sustainability by protecting the financial interests of an organization and regularly stimulating the local economy.
Langan also raised the issue of social sustainability in her emphasis on cultural contextualization in the workplace. By bringing native materials and cultural traditions into the office, a sense of place and locality is created. Langan presented the ANZ Singapore office as an exemplar of this, where traditional tessellated patterns are integrated into wall screens and regional ceramics are used as decorative vases. In addition to sustaining social and architectural identity, this integration makes occupants feel more comfortable, and as Wittenoom pointed out in her research, more productive.
With increasing instability weighing on an already jeopardized global environment, the future of architecture and design is under continual pressure to evolve. The speakers interrogated the idea of the sustainable workplace, and substantiated the complexity of its nature with precedents, theory and personal thoughts. While their backgrounds and experience varied, all speakers were concordant that sustainable design is not defined simply by the origin of composite materials, but rather by a comprehensive algorithm of global factors, behaviours, attitudes and responsibilities.
The Artichoke Night School series is presented by Artichoke magazine in partnership with Space Furniture. Night School session thirteen was held at Space's Melbourne showroom on 19 February 2014.
Source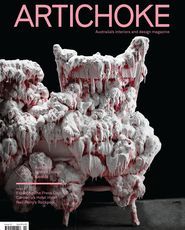 Issue
Artichoke, June 2014
Related topics