A $1.1 billion health precinct in Brisbane masterplanned by Hassell has been approved to proceed after its developer reached contract close with the Queensland government.
The precinct, known as Herston Quarter, will occupy a five-hectare site north of Brisbane's CBD, which has been vacated by Brisbane's Royal Children's Hospital following the 2014 completion of the new Lady Cilento Children's Hospital designed by Conrad Gargett Lyons. Herston Quarter will comprise 13 buildings, which includes the adaptive reuse of five heritage buildings.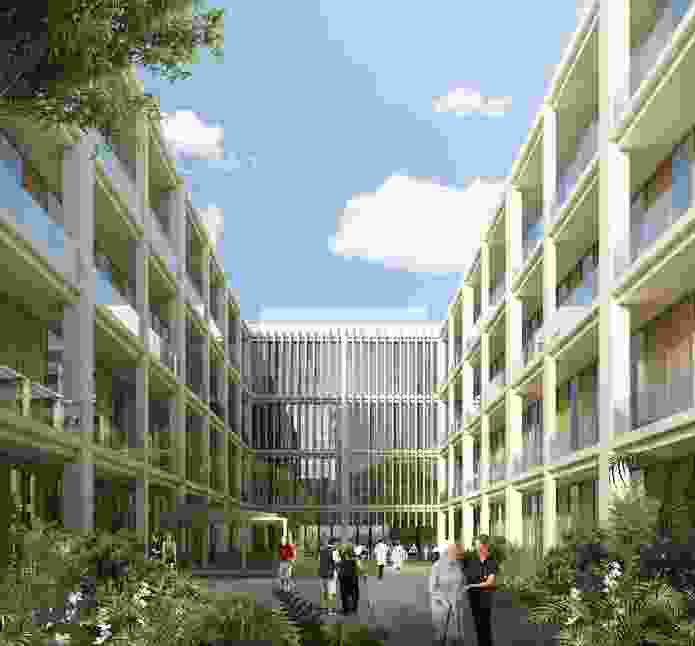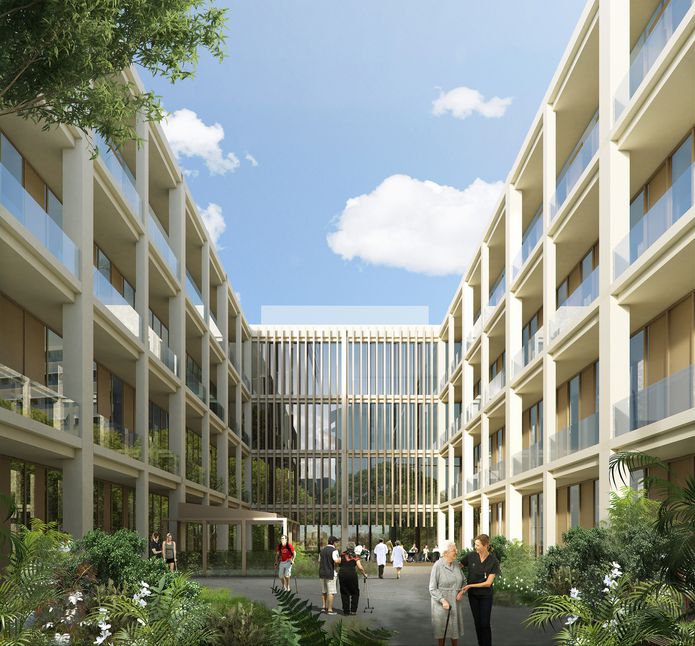 Health insurance provider Australian Unity was awarded the tender to develop the site in August 2016 and in February 2017, it was appointed master developer for the project.
A key inclusion of the project is a new 132-bed Specialist Rehabilitation and Ambulatory Care Centre (SRACC) – a $300-million public facility funded by the Metro North Hospital and Health Service, a statutory body of Queensland Health. SPACC is expected to be operational in 2020.
Herston Quarter will also include a private hospital, aged-care and retirement living, residential accommodation, public and private childcare facilities, retail and restaurant facilities and public realm works designed to improve connectivity between Herston Quarter and the wider Herston Health Precinct.
Hassell principal Kevin Lloyd said: "The architectural intent for the Quarter was very much about celebrating the civic qualities of our city's public and institutional buildings. It also recognizes the importance of creating a place that promotes wellness and recovery through an integrated approach to public realm."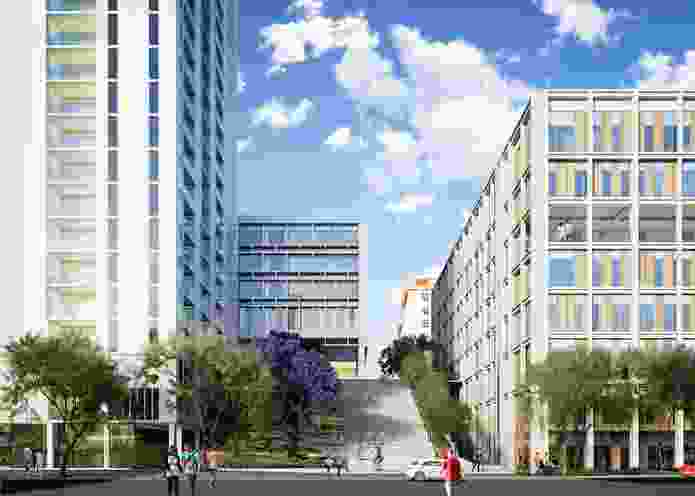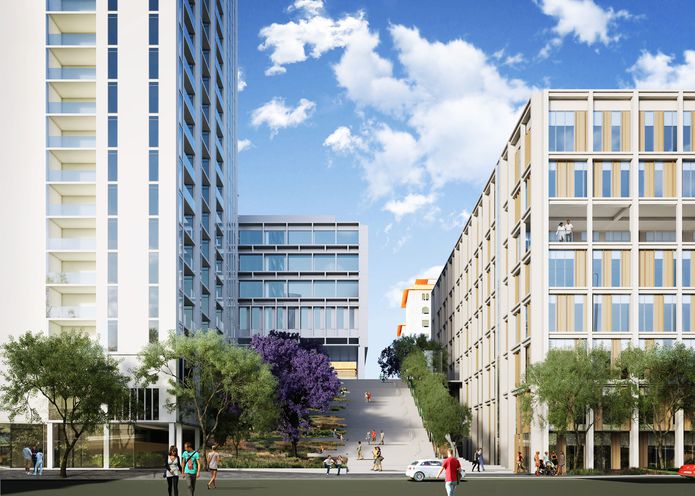 A key part of the public spaces will be a set of wide stairs linking Herston Road at the southern end of precinct to the heritage buildings in the centre. Dubbed the "Spanish Steps," the stairs will also act as a public amphitheatre and a gathering space.
The site is home to the heritage-listed Lady Lamington Nurses Home, built between 1896 and 1931. It the first significant work of Queensland architect Robin Smith Dods and includes a later addition by Atkinson and Conrad in association with Lange Powell. Two eight-storey Spanish Mission-style towers, also designed by Atkinson and Conrad, were subsequently added in 1936 and 1939.
The Lady Lamington Nurses Home and the two towers will be restored and used as student accommodation. A new seven-storey student accommodation building will also be added between the two towers.
Two other heritage-listed buildings, the Lady Norman building (1896) and Edith Cavell building (1922), will be repurposed for health-related commercial uses and a publicly operated childcare centre.
"These buildings will be sensitively restored and adapted for new uses, recognizing their historic importance as some of the earliest examples of health architecture in Queensland," said Hassell principal Adam Davies.
Hassell will continue to work on the architecture, urban design, landscape architecture and interior design of Herston Quarter.
Related topics