Jury citation
This restrained and refined insertion adopts an imaginative adaptive re-use strategy, significantly reimagining the restrictive cellular planning of the historically significant Forgan Smith Building at the University of Queensland. Sourcing its architectural expression in the traditions and substance of the legal profession, it nevertheless fulfils the spatial requirements of contemporary teaching and research.
A dramatic entry space provides an arrival experience that is also the identifiable "heart" of the school, uniting all three previously disconnected levels. This memorable space reveals movement and promotes active interaction between students, staff and visitors.
Spatial order is informed by three "pillars" – knowledge, learning and inquiry – each with particular colour and detail. Articulation and detail, including decorative motifs, are drawn from the traditions and representations of the campus and the law school. Material selection reinforces this identity, while refurbished silky oak timber doors and frames make tangible the connection to the original fabric, informing the refined sensibility of new material and colour selections.
At the centre of the library is a glowing lantern structure, inspired by and softly illuminating the collection and reading room. The remarkable quality of finishes and furniture enhances the sequential spatial order and combines with the programmatic elements to deliver an exceptional and enriching setting for teaching and research.
For more coverage, read the article by ArchitectureAU editor (acting) Linda Cheng.
Credits
Architect

BVN
Australia
Project Team

Brian Donovan (project principal), Damian Eckersley (project director), Lucas Leo (project architect), Jared Bird, Marc Sullivan, Fedor Medek, Polina Zhalniarovich, Phil Tait, Greg Lamb, Joanna Newton, Jad Sylla
Consultants

Acoustic consultant Acoustics Noise Vibration
Builder Buildcorp Interiors
Building certifier and DDA McKenzie Group
Electrical, mechanical, hydraulics engineers Aurecon
Fire engineer Arup
Fire services Aurecon
Heritage consultant Andrew Ladlay Architect
Lift consultant Aurecon
Quantity surveyor Steele Wrobel
Structural engineer Bligh Tanner
Superintendent's representative Capital Insight

Site Details

Location Brisbane, Qld, Australia
Site type Urban

Project Details

Status Built
Category Public / commercial
Type Universities / colleges

Source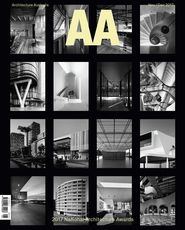 Issue
Architecture Australia, November 2017
Related topics